Mailing Address: PO BOX 1808, Brownsville, Texas 78522
Phone number: 956.572.0304
Note - The tool tips script is by default disabled. If you wish to use it you must enable this script in the template's configuration area. This also includes site shaper installations.
Demo 1: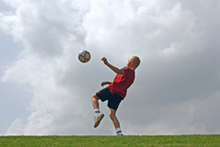 Demo 2:
Demo 2 Image Tool Tip
Demo 3:
Demo 3 Image Tool Tip
1. Search Setup
Simply publish the default Joomla search module to the search position.
2. Column Menu Setup
Publish any menu module to the main body module positions on your site.
There should be no menu style suffixes applied under advanced parameters.
The menu style should be set to list.
3. Bottom Menu Setup
Publish any menu to the 'bottom_menu' position.
There are no menu style suffixes applied under advanced parameters.
The menu style should be set to list
Fixed or Fluid Width
This template has the ability to set the entire width of your set to either a fixed pixel width or a fluid percentage width. You can set the width to any size you want.
Column Widths
You may also set the widths of the following positions to any width that you need to: left, left_inset, right, and right_inset. You may set them to any width you need to.
Row Widths
This template comes loaded with module positions, many of which appear in rows of 6 module positions. Any row that contains 6 module positions can have it's row columns set to automatic widths or manual. For example, in the picture below the first row shows 4 modules published and since it's set to automatic each is set to 25% width. The second row shows a manual calculation for each module in the row. Again, you may do this for any row that contains 6 modules. If you setup a manual calculation they must total to 100%. Not all 6 modules need to be used, as shown below.
All of this is done very easily in the template configuration.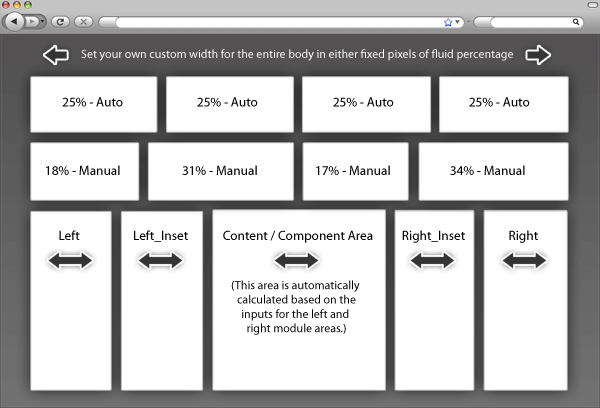 This module can be viewed at the top of this page. This specific style of the module can only be used with this template. Publish your own content into each slide transition and for multiple slide transition effects, navigation arrows and also a drop down gallery tab that allows you to select a slide via a thumbnail. This module is fully responsive as well. The S5 Image and Content Fader v3 is powered by Mootools by default but still includes the S5 Effects library and allows you to use it in a "legacy module" if you are experiencing script conflicts. Best of all it's free!

NOTE: Legacy mode will display all your images, titles and slide text but includes limited functionality thus it does not include navigation arrows or the new drop down gallery tab.
This module was designed only to work with the top_row1_1 position with this template with the module class -none applied.
Features at a glance:
Responsive layout compatible
horizontal sliding transition
Choose between 4 slide transitions: Fade, Contiuous Horiztonal, Fade Slide Left, Continuous Vertical
Specify height and width of module
Includes a gallery tab drop down to show all images
Each image slide can have its own hyperlink
Show up to 10 images at once
Publish your own content to each picture slide
Navigation arrows
Not all slides require titles
Change delay time
Hide or show: Navigation arrows, thumbnail carousel and popup text
Admin side of the module:
This template comes loaded with options that you can use to customize your site exactly how you want it. Here's how to get to these custom settings:
In the backend of Joomla go menu item Extensions/Template Manager.
Click on the title of the template.
This will bring you to the template manager screen where you can edit the template's parameters.
Click save when you are done